Our second rising star in the Dolphin family is Vic Filbin , from the East Rand region of Johannesburg, South Africa.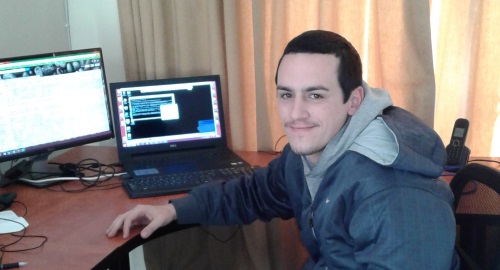 Vic has been working with the team since February 2010 and is based in the South African office of Dolphin Worxs
Role
He is the designated South African Technical Guy or otherwise known as "South Africa's Santosh!" . Both Santosh and Vic are Dolphin Support fanatics. Vic's role is to consult with customers and offer any training they require. He provides regular training for the Dolphinworxs and Justworxs systems.
Vic left high school in 2009 having completed Matriculation (year 12) and started working with Dolphinworxs. Not having a technical background, Vic had to learn as he went along. He adapted easily but it did take a while, he says he was "in the groove" after the first year.
On a daily basis, Vic provides great service to clients. Everyone has different needs and Vic has to be ready to respond to their specific requirements and provide the appropriate information. He steps them through the process carefully so that they are more confident in using the system.
Like all the members of the Dolphinworxs team, Vic is respectful and understands that for many clients, the system is conceptual. Clients may be learning to trust technology, or moving from other software so they need to learn how to use it over time.  The team does everything they can to help.
Vic feels he has definitely improved his grasp of the system and the best way to help clients. He has gradually stepped into a sales role as well.
Family
Vic's  family is South African, and he lived with his aunty for a few years before moving out with his partner.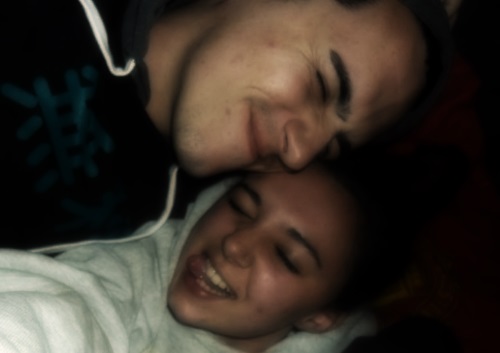 There have been major changes for the South African team, which has been traumatic. He believes staying fit and active helps him through challenging times.
Interests
At the top of his interests list is soccer. He describes himself as "an addict" as he plays soccer all week long. He is also very interested in music and in his spare time, is a music producer for a Hip Hop crew. He's also a performer and usually spends each weekend in the studio recording and planning new shows. It takes a lot of dedication but he enjoys the music scene very much.
Vic says his role with Dolphinworxs has expanded his learning about technology, which is an ever-growing field. This means he's discovering new things every day. He sees the future for Dolphinworxs as constantly growing and expanding the software. This means expanding the team as well.
The Future
"Working with a company that has a global focus, helps you prioritise things. I'm in regular contact with the team in Australia. We use Snap-chats and Face-chats to stay speak to each other. It's important to be in communication because we can support each other and learn from each other. I also chat to Toby here in South Africa if I need assistance. It also helps to grow the team bond."
Contact info 
Email : vicky@dolphinworxs.co.za
Skype : vicky.dolphinworxs
Direct Number  : (+27) 011 083 5092
JHB office number : (+27) 011 822 1809
Vic  is available in the office from 8:30 am until just before 5 pm Monday to Friday .